Download PDF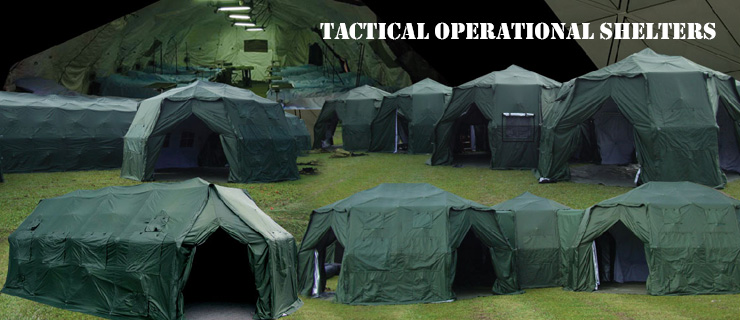 TOPS Shelters, or otherwise known as Tactical Operational Shelters, are a patented system of shelters that are rapidly deployable, mobile and field operational. TOPS Shelters are designed to accomodate lighting, cooling and heating systems, provinging a complete solution for field deployment in different environments.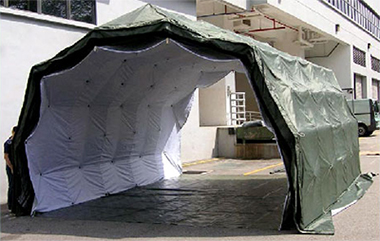 The revolutionary hub system utilized by TOPS Shelter frames eliminate internal torque within the frames, significantly improving the ease of setting up / compacting down the shelter. The shelters also deploy more rigidly in place, enhancing their performance in the field.
TOPS Shelters are modular and are designed for interconnectivity.
TOPS Shelters are exported worldwide and are used by military personnel globally.
---
Tactical Operational Shelters - Video
A Series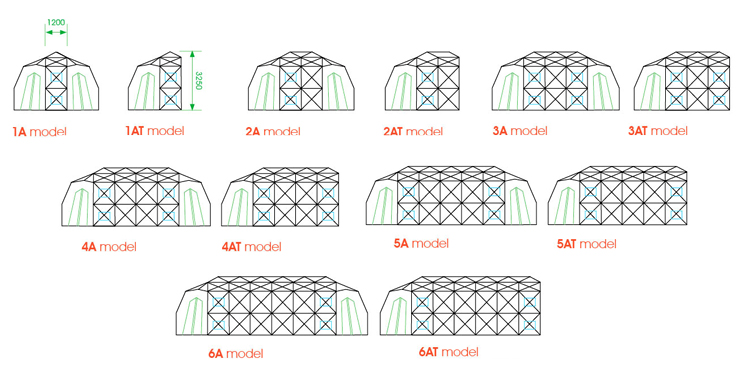 B Series

C Series