Golden Season, established in 1982, is an international manufacturing company with headquarters based in Singapore.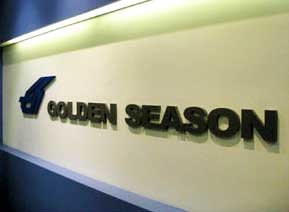 Golden Season's client consists of organizations from varies industries across the world. They have all benefited from our low cost, consistent high quality product and timely delivery.
Our specialization can be categorized into the following fields:
Military & Law Enforcement
Medical & Rescue
Camping & Outfield
Battery Products
Military & Humanitarian Food
In 2017, Golden Season Pte Ltd has been appointed by FreyLit Umwelttechnik GmbH to be their Sole Agent for distribution, marketing and sales of all FreyLit products for South East Asia, comprising countries of Singapore, Malaysia, Indonesia, Brunei, Philippines, Thailand, Vietnam, Myanmar, Cambodia and Laos. For inquiries on Freylit products, please send an email to This email address is being protected from spambots. You need JavaScript enabled to view it.
We also have a strong Research and Development team formed by a group of skilled engineers and designers. Equipped with state of the art facilities, Golden Season is able to produce prototypes of concept products and also perform in-house testing.
We place great emphasis on what we deliver to our client. Golden Season is quality assured with ISO 9001 certification. Our Ration Packs / Meals Ready-to-Eat is certified HALAL, HACCP, ISO9001 and ISO22000.
---
Our Mission
Produce and provide cost effective products of uncompromising quality and reliability
Deliver orders timely and efficiently.
Continuously develop innovative products through evolution of our processes and materials.
---
Our Vision
To become the preferred supplier and make a difference for our clientele
To have our products distributed worldwide