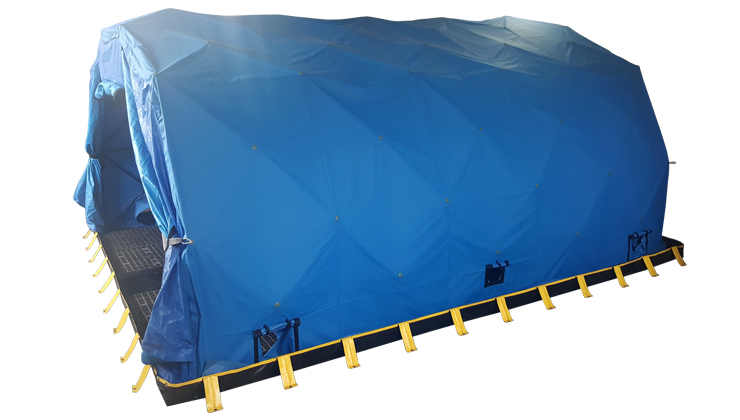 TOPS Decontamination Shower Systems can be rapidly deployed in response to disasters and emergencies. The system uses military standard TOPS Shelter, which deploys very quickly with minimal manpower. TOPS Shelters are manufactured using Golden Season's patented hub system, designed to eliminate internal tension within articulating frame shelters. The results are sturdier frames, better wind resistance / less sway, ease of opening and compacting among other advantages over our competitors.
NBC decontamination equipment compatible with TOPS Decontamination Shower Systems are available. Golden Season is offering single, double and triple lane systems at the moment.
Please email us for more information.